Canvas Ministry Leadership BOard
God has blessed Canvas with an incredible ministry leadership board of Jesus loving, Spirit led, faith filled, relationship building, family oriented, and community serving team members. Here is a list who is currently serving on the Canvas MInistry Leadership Board...
Levi Timmermans and his family became a part of Canvas in the fall of 2014. Levi has been involved in leading community groups, serving our Youth on Sunday mornings, and most recently supporting the formal establishment of Canvas Church as a society. He is passionate about Canvas and what God is and will be doing through this amazing faith community. Levi is currently the Secretary-Treasurer for Canvas Church and if you have questions for him and would like to connect directly he can be reached at
levitimmermans@gmail.com
.
Evan McKay and his family became a part of Canvas in October 2017 and since then has been involved in serving in Canvas Kids and currently helps lead the Young Adult ministry. His family is so excited and blessed about what God is doing through Canvas in Victoria. He has a passion in defending the Christian worldview through apologetics and exploring and answering tough questions we face in these days about our faith to help equip our youth, young adults and our church. If you have questions for Evan and would like to connect with him directly you can email
emckay2007@gmail.com
.
Lisa Blais and her husband, Paul, have been part of the Canvas family since 2016. She has been involved in ladies bible studies, youth and young adult events, mission trip to Cuba and prayer ministry. Lisa is so grateful to be part of the family of Christ! Lisa would be happy to connect if you have any questions or prayer needs. She can be reached at
lisajblais@gmail.com
Sandy Munro and her husband Jim started attending Canvas in the Austin living room in the fall of 2013. Sandy has been involved in serving in Canvas Kids, Canvas Camps, and has led many ladies Bible studies at Canvas during the last seven years. Sandy can be reached at
sandylm@shaw.ca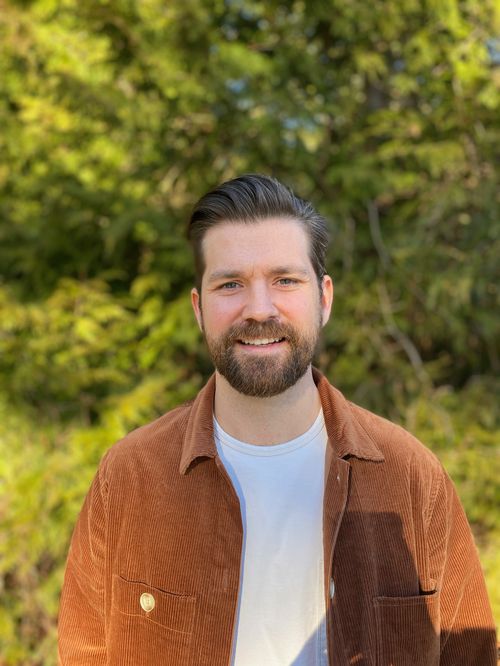 Jordan Milne and his family became part of Canvas in the spring of 2015. Jordan has been involved in serving our Youth on Sunday mornings, through our Canvas Camps and more recently at Youth Group on Wednesday evenings. Jordan is excited by and passionate about what God is doing in and through the Canvas faith family. Jordan can be reached at
jmilne@gmcprojects.com
Karla Townsend is from Nicaragua and has lived in Canada for 20 years. She has been a part of the Canvas family since 2014 and is passionate about leading a group of biblical studies in the Spanish-speaking community at Canvas and an integral part of our prayer team. Karla firmly believes that as a member of the body of Christ, we must help, bless, and edify one another in the Church and in our communities. She can be reached at
karlatownsend@hotmail.com
Ashley Austin and his wife April felt called by God to start Canvas in the fall of 2013. Their heart beat was to start a church that was life-giving, Jesus-focused, relationship-building, family-oriented, community-serving, faith-filled, and Spirit-led. Ashley serves as lead pastor at Canvas, as an elder, and on the Canvas Ministry Leadership Board. Ashley can be reached at
ashley@canvaschurch.ca