Ashley and April Austin began their ministry at First Baptist Biloxi June 1, 1999. Ashley served as the Student Pastor for five years and Associate Pastor of Education with a focus on missions and discipleship for the remaining eight. April has served alongside Ashley by being a member of the praise team, teaching student and adult Bible study groups, and working in the children's ministry.

During Ashley's time at First Baptist Biloxi he earned a Master's of Arts in Christian Education at New Orleans Baptist Theological Seminary in 2001 and a Doctor of Education Ministry at New Orleans Baptist Theological Seminary in 2011. In 2000, Ashley began leading teams to Vancouver, Canada and continued to do so for the next thirteen years. In all Ashley has led 10 mission teams and has been a part of 3 church plants in Vancouver through praying, leading First Baptist Biloxi and other churches and individuals to provide financial support, and by sending teams to serve these church plants.

In August 2011, God began to focus Ashley's attention on Vancouver Island through a series of circumstances such as: emails asking for prayer for Vancouver Island, a bookmark with pictures of Vancouver Island showing up in front of his computer at work, to family members, pastors, and friends all talking about Vancouver Island. In March 2012, Ashley spoke at a pastor's conference in Vancouver and felt led to spend two days praying on the Island. During those two days he had divine appointments with a man and his dog named "Max", a police officer, a chaplain at University of Victoria, three young adults on the ferry, a church planting construction company owner from northern British Columbia, as well as other providential experiences.

In April 2012, Ashley and April went to Victoria on a vision trip to make sure April felt called to Victoria as well. God provided both Ashley and April with a sense of call to move to Victoria to begin a church planting movement. After numerous conversations with Godly men and women and much time in prayer they made a decision to follow God's call to be involved in leading a church planting movement on the Island. In March 2013, Ashley and April arrived in Victoria to begin the process of building relationships, learning a new ministry context, watching to see how God is working around them, and serving their new community.

They are excited to be able to serve in planting the Canvas Church in such an amazing place with wonderful people. The story of God's call is sometimes difficult to communicate in print. Ashley and April would be grateful to share the details of this exciting story in person of how God has led them to join Him in what He is doing and is going to do on Vancouver Island.
Not only has April been a part of the calling and dream to join God in helping Ashley start Canvas Church and Canvas Camps but she also serves as the Children's Minister. April loves Jesus, loves families, and loves children! She does an amazing job providing leadership in Little Canvas and Canvas Kids. April is also involved in leading Canvas Community Groups with Ashley.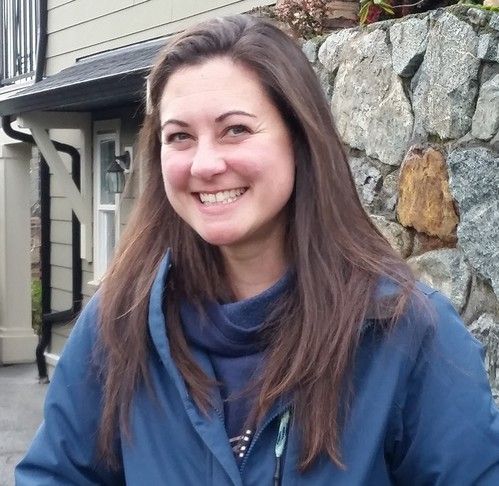 Tara grew up in Ottawa Ontario, but after 20 years on the island, her and her two children, call Victoria home. Although her background is a travel agent, she has worked with children her entire adult life, serving as a Sunday school teacher, leading vacation bible school camps, volunteering in schools, travelling to Rwanda to visit sponsored children, serving at Camp Imadene, Canvas' Wellness Camps, Canvas Soccer Camps, Canvas Basketball Camps and Camp Create. While Tara was volunteering with Canvas during a Wellness Camp in 2014, she admired and longed for the faith family that was, Canvas Church. After asking God for clarity and direction, she received it, and Canvas became their new church home.

She has since never looked back, jumping full force into volunteering her time with the church alongside other team members. Tara has done an amazing job volunteering with Canvas Camps, Canvas Kids, and Canvas Students for the last four years. While she worked full time in the Sooke School District as an education assistant, she felt God was calling her down a different path. Uncertain of what that was, she prayed that God would continue to use her and help her enjoy her current position, while He prepared her for what He had in store. Within a month, the position of Canvas Camp Ministry Leader was offered, and accepted! Canvas is really excited to have Tara providing leadership in the Canvas Camps Ministry!
Dean is married to his amazing wife Susan Boland. They have six incredible kids. Dean served as the worship pastor at Canvas from January 2014 to October 2018. Canvas is excited to have Dean rejoin the Canvas Faith Family in September 2020 as our worship pastor. Dean is a very gifted musicians and an anointed worship leader.
Born and raised in Brazil, Flavia moved to Canada at the age of 16, all on her own. She had always felt God tugging her heart towards moving abroad, and after years of praying for direction, God opened a door to Victoria, BC.

Flavia has a passion for serving and when opportunity comes her way, she is eager to make herself available to help. After two years of attending Canvas Church and serving in various areas, she has accepted an internship with Canvas and is excited to be a part of the team.

"God is calling me, in this season of my life, to seek Him and His kingdom by investing in the lives of others" Flavia writes. She is eager to work with the students and children of Canvas Church, plant seeds in their hearts and help grow their faith. We are excited for all God will do in and through Flavia!


LEAD PASTOR CANVAS CHURCH, OAK BAY

Mike served as pastor to college students and young adults at First Baptist Church, Jonesboro, GA from 2010 until 2017. Early in 2017, Mike and Sarah began to feel God preparing their hearts for a new adventure. Victoria had been on Sarah's heart several years earlier. They began praying for clarity on what God's next assignment might be, and received a call from Ashley Austin soon after. Ashley shared with them his vision to see Canvas Church begin a new campus in Oak Bay. A group of people had been meeting once a month already, and he asked if Mike and Sarah would pray about moving to Victoria to take leadership over that second campus of Canvas Church.

In July 2017, Mike and Sarah and their boys took a trip to Victoria to see what God was doing and pray. During their time on the island, God made it clear in a variety of ways that the next chapter of their lives was to be in Oak Bay. In January 2018, Mike and Sarah packed up their lives and moved 2,800 miles to join God in His activity in Oak Bay! Every life tells a story, and the Blackabys are excited about their next chapters on Vancouver Island. They would love for you to contact them to hear more of their story or to come see what God is doing in Oak Bay.

We are all part of a bigger story. Pray and consider whether or not your story might intersect with those at Canvas Church.